Carving oak leaves on the swell of a custom made saddle using a swivel knife made by Watts. Leather is wet and cased and ready to carve I keep a damp sponge handy so I can keep the leather at the right moisture level for carving.
The leather is Golden Vegetable Tanned saddle skirting and has been stretched onto the swell of the saddle tree and allowed to dry out for a couple of days so the glue can set and adhere to the tree.
Once the swell cover is cured I re-dampen the leather and start the casing process by wetting the swell with a really damp sponge until the leather is full of moisture then I cover the swell with a plastic bag and let it set for a while.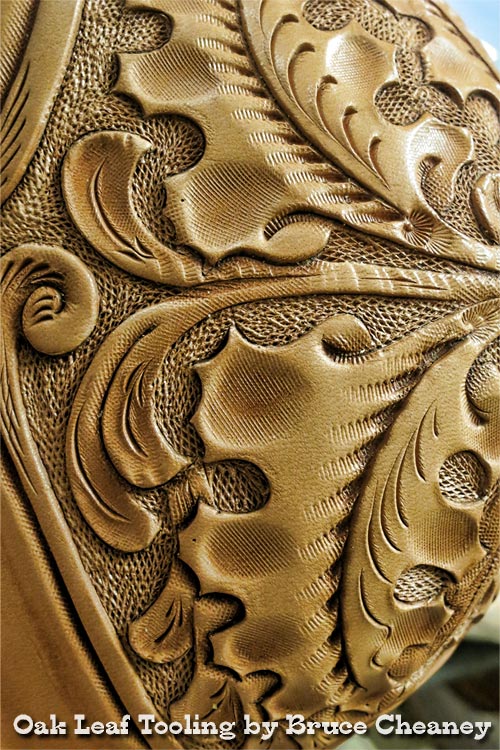 Carving Leather Oak Leaf Design with Swivel Knife
Thanks for watching and you are welcome to subscribe to my YouTube channel.
Article and video by Bruce Cheaney, Gainesville, Texas. USA